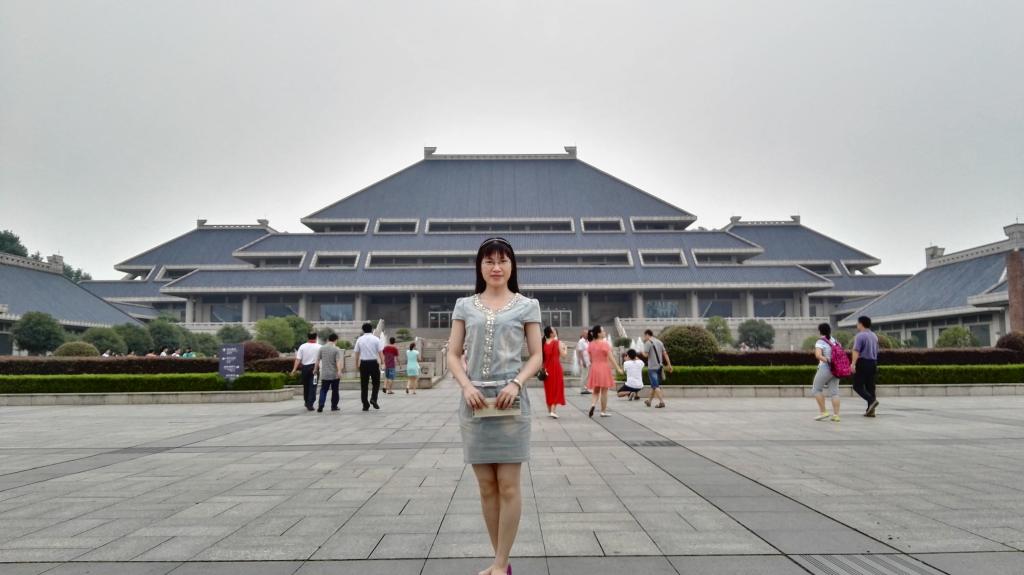 姓名:张婷婷
职称:副教授,博士
联系方式:南方医科大学药学院
Email: zhangttgre@163.com
工作经历:
2019.6-至今 副教授,南方医科大学药学院
2015.9-2019.5讲师,南方医科大学药学院
2015.1-2015.6博士后,美国迈阿密大学(University of Miami)化学系
2013.1-2014.12研究助理,美国迈阿密大学(University of Miami)化学系
2013-2015辅导员,美国化学学会高级学术项目"种子学生分项"(American Chemical Society (ACS) Project SEED Division of Advanced Academic Programs)
2009.8-2012.12助教,美国迈阿密大学(University of Miami)化学系
研究方向:
1.致神经退行性疾病的蛋白聚集机制的分子模拟与抑制剂的筛选研究;
2.计算机辅助药物设计。
学习经历:
2009.8-2014.12:博士,美国迈阿密大学化学系
2004.9-2008.7:本科,西南大学化学化工学院
主要获奖:
2018年,第四届中国外语微课大赛广东省三等奖
2017年,南方医科大学第七届中青年教师本科课程教学竞赛三等奖(双语组)
2017年,南方医科大学药学院中青年教师本科课程教学竞赛二等奖
2016年,南方医科大学药学院首届全英教学竞赛二等奖
2009-2012年,迈阿密大学优秀助教
科研课题:
国家自然科学基金青年科学基金项目,21603095,可逆性共价结合EGFR抑制剂的设计,作用机理和构效关系研究,2017.01-2019.12,20.0万,主持。
广东省医学科研基金,A2016378,以α-核突触蛋白为潜在靶点治疗帕金森病的抑制机制研究,2016.07-2018.06,0.5万,主持。
留学回校扶持项目,LX2016N005,2016.10-2018.10,8.0万,主持。
美国国家自然科学基金1152846,Development of Bio-inspired Synthetic Metallopeptidases: Insight from Theoretical Studies,2013.1-2015.6,第二参与人。
代表论文:
(1)Zichao Yang#, Haikui Yang#, Yangcheng Ai, Lishun Zhang, Zhonghuang Li, Shanhe Wan, Xuan Xu, Huiwu Zhang, Shaoyu Wu*, Jiajie Zhang*,Tingting Zhang*,Computational studies of potent covalent inhibitors on wild type or T790M/L858R mutant epidermal growth factor receptor,European Journal of Pharmaceutical Sciences,2020,152: 105463
(2)Haikui Yang#; Ruohong Yan#; Ying Jiang; Zichao Yang; Xingmei Zhang; Mingfeng Zhou; Xiaoyun Wu;Tingting Zhang*; Jiajie Zhang*; Design, synthesis and biological evaluation of 2-amino-4-(1,2,4-triazol)pyridine derivatives as potent EGFR inhibitors to overcome TKI-resistance ,European Journal of Medicinal Chemistry, 2019, 187: 111966
(3)Xinguo Zhang#*, Zhenpeng Zhu#, Ziying Guo#, Zishan Sun, Zichao Yang,Tingting Zhang*, Jilin Zhang, Zhan-chao Wu and Zhengliang Wang, Dopant preferential site occupation and high efficiency white emission in K2BaCa(PO4)2:Eu2+, Mn2+ phosphors for high quality white LED Applications,Inorganic Chemistry Frontiers, 2019, 6, 1289-1298
(4)Zishan Sun#, Zhenpeng Zhu#, Ziying Guo, Zhan-chao Wu, Zichao Yang,Tingting Zhang*, Xinguo Zhang*, Electronic structure and luminescent properties of Ce3+-doped Ba3Lu2B6O15, a high-efficient blue-emitting phosphor,Ceramics International, 2019, 45, 7143-7150
(5)Yuanxin Tian#,Tingting Zhang#, Lifan Long, Zhonghuang Li, Shanhe Wan, Guangfa Wang,Yonghuan Yu, Ju Hou, Xiaoyun Wu*, Jiajie Zhang*,Design, synthesis, biological evaluation and molecular modeling of novel 2-amino-4-(1-phenylethoxy) pyridine derivatives as potential ROS1 inhibitors,European Journal of Medicinal Chemistry, 2018, 143:182-199
(6)Jialiang Pan#, Ziying Guo#, Zhenpeng Zhu, Zishan Sun,Tingting Zhang*, Jilin Zhang, Xinguo Zhang*, Synthesis and photoluminescent properties of high-efficient color-tunable Ba3Y2B6O15: Ce3+, Tb3+ phosphors,Ceramics International, 2018, 44, 20732-20738
(7)Tingting Zhang#, Haikui Yang#, Zichao Yang, Suiyi Tan, Jiabin Jin, Shuwen Liu,* and Jiajie Zhang*, Sulfonated Compounds Bind with Prostatic Acid Phosphatase (PAP248–286) to Inhibit the Formation of Amyloid Fibrils,ChemistryOpen, 2018, 7, 447-456
(8)Tingting Zhang#, Yuanxin Tian#, Zhonghuang Li, Siming Liu, Xiang Hu, Zichao Yang, Xiaotong Ling, Shuwen Liu,* and Jiajie Zhang*, Molecular Dynamics Study to Investigate the Dimeric Structure of the Full-Length α‑Synuclein in Aqueous Solution,Journal of Chemical Information and Modeling, 2017, 57:2281-2293
(9)Tingting Zhang,Gaurav Sharma,Thomas J. Paul,Zachary Hoffmann, andRajeev Prabhakar*,Effects of Ligand Environment in Zr(IV) Assisted Peptide Hydrolysis,Journal of Chemical Information and Modeling, 2017, 57(5):1079-1088
(10)Tingting Zhang, Mehmet Ozbil, Arghya Barman, Thomas J. Paul, Ram Prasad Bora, and Rajeev Prabhakar. Theoretical Insights into the Functioning of Metallopeptidases and Their Synthetic Analogues.Accounts of Chemical Research, 2015, 48(2), 192-200.
(11)Tingting Zhang, Xiaoxia Zhu, Rajeev Prabhakar. Peptide Hydrolysis by Metal-Cyclen Complexes and Their Analogues: Insights from Theoretical Studies.Organometallics, 2014, 33(8), 1925–1935.
(12)Tingting Zhang, Xiaoxia Zhu, Rajeev Prabhakar. Mechanistic Insights into Metal (Pd2+, Co2+ and Zn2+) - Beta Cyclodextrin Catalyzed Peptide Hydrolysis: A QM/MM Approach.Journal of Physical Chemistry B, 2014, 118(15), 4106–4114.
(13)Siming Liu#, Ying Jiang#, Ruohong Yan, Zhonghuang Li, Shanhe Wan,Tingting Zhang, Xiaoyun Wu, Ju Hou, Zhengguang Zhu, Yuanxin Tian*, Jiajie Zhang**, Design, synthesis and biological evaluations of 2-amino-4-(1-piperidine) pyridine derivatives as novel anti crizotinib-resistant ALK/ROS1 dual inhibitors,European Journal of Medicinal Chemistry, 2019, 179, 358-375
(14)Siming Liu, Haikui Yang, Ying Jiang,Tingting Zhang, Ruohong Yan & Jiajie Zhang*, Evolution strategy of ROS1 kinase inhibitors for use in cancer therapy,Future Medicinal Chemistry, 2018, doi.org/10.4155/fmc-2018-0033
(15)Yuanxin Tian#, Yonghuan Yu#, Yudong Shen, Hua Wan, Shan Chang,Tingting Zhang, Shanhe Wan, and Jiajie Zhang*, Molecular Simulation Studies on the Binding Selectivity of Type‑I Inhibitors in the Complexes with ROS1 versus ALK, Journal of Chemical Information and Modeling, 2017, 57, 977-987
(16)Ju Hou#, Shanhe Wan#, Guangfa Wang,Tingting Zhang, Zhonghuang Li, Yuanxin Tian, Yonghuan Yu, Xiaoyun Wu**, Jiajie Zhang*, Design, synthesis, anti-tumor activity, and molecular modeling of quinazoline and pyrido[2,3-d]pyrimidine derivatives targeting epidermal growth factor receptor,European Journal of Medicinal Chemistry, 2016, 276-289
(17)Thomas J. Paul, Arghya Barman, Mehmet Ozbil, Ram Prasad Bora,Tingting Zhang, Gaurav Sharma, Zachary Hoffmann and Rajeev Prabhakar*, Mechanisms of peptide hydrolysis by aspartyl and metalloproteases,Phys.Chem.Chem.Phys, 2016, 18, 24790
(18)Barnali Mondal,Tingting Zhang, Rajeev Prabhakar, Burjor Captain and V. Ramamurthy. Role of Hydrogen Bonds in Molecular Packing of Photoreactive Crystals: Templating Photodimerization of Protonated Stilbazoles in Crystalline State with a Combination of Water Molecules and Chloride Ions.Photochemical & Photobiological Sciences, 2014, 13, 1509-1520.
(19)Eric S. Elton,Tingting Zhang, Rajeev Prabhakar, Atta M. Arif, and Lisa M. Berreau. Pb(II)-Promoted Amide Cleavage: Mechanistic Comparison to a Zn(II)Analog. Inorganic Chemistry, 2013, 52(19), 11480-11492.
(20)Xiaoxia Zhu, Arghya Barman, Mehmet Ozbil,Tingting Zhang, Shanghao Li, and Rajeev Prabhakar. Mechanism of Peptide Hydrolysis by Co-catalytic Metal Centers Containing Leucine Aminopeptidase Enzyme: A DFT Approach.Journal of Biological Inorganic Chemistry, 2011, 17(2), 209-222.
(21)Wenju Xu, Ruo Yuan, Yaqin Chai,Tingting Zhang, Wenbin Liang, Xia Wu, Xinlu Liu. Fabrication of an Iodide-Selective Electrode Based on Phthalocyaninatotitanium (IV) Oxide and the Selective Determination of Iodide in Actual Samples.Analytical and Bioanalytical Chemistry, 2008, 392 (1-2), 297-303.