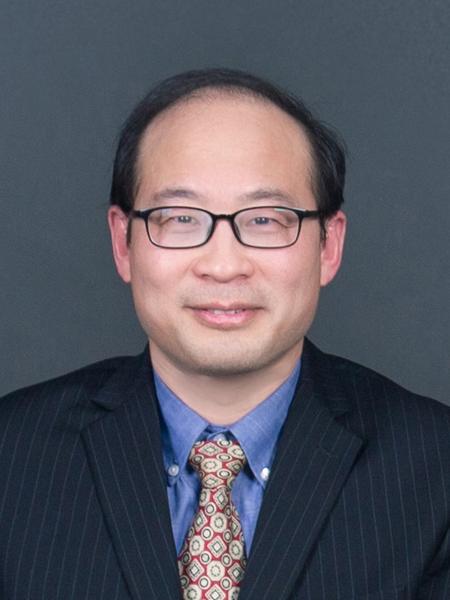 姓名:詹长安
职称:研究员
联系邮箱:1520683299@qq.com
学习经历(学士、硕士、博士):
1991.09-1995.07 南京大学,电子学与信息系统,学士
1995.09-1998.07 中科院紫金山天文台,天文仪器与方法,硕士
1998.09-2001.07 中国科学技术大学,生物医学工程,博士
工作经历:
2001.09-2010.12 麦吉尔大学,博士后、助研
2011.1-2018.11 南方医科大学,副教授
2018.12- 现在 南方医科大学,研究员
研究方向:
神经信息工程,生物医学信号处理与分析
主要学术任职:
广东省康复医学会脑功能检测与调控康复分会,理事
主要科研课题:
国家自然科学基金委员会,面上项目,81974154,基于EEG-fNIRS响应特性的意识障碍个性化音乐治疗机制研究,2020-01至2023-12,55万元,参加
国家自然科学基金委员会,面上项目,61271154,二阶视觉的脑电和模型研究及其应用,2013-01至2016-12,76.00万元,主持
代表性论文:
1. Qiu L, Zhong Y, Xie Q, He Z, Wang X, Chen Y, Zhan CA, Pan J.Multi-Modal Integration of EEG-fNIRS for Characterization of Brain Activity Evoked by Preferred Music. Frontiers in Neurorobotics. 2022 Jan 31; 16:823435.
2. Ma K, Zhan CA, Yang F.Multi-classification of arrhythmias using ResNet with CBAM on CWGAN-GP augmented ECG Gramian Angular Summation Field. Biomedical Signal Processing and Control. 2022 August 1; 77:103684.
3. Zeng J, Tan X-D, Zhan CA.Automatic detection of epileptic seizure events using the time-frequency features and machine learning. Biomedical Signal Processing and Control. 2021 August 1; 69:102916
4. Chen Y, Zhang L, Zhang B, Zhan CA.Short-term HRV in young adults for momentary assessment of acute mental stress. Biomedical Signal Processing and Control. 2020 Mar 1; 57:101746.
5. Luo S, Yang J, Gao Q, Zhou S, Zhan CA.The edge detectors suitable for retinal OCT image segmentation. Journal of Healthcare Engineering. 2017 Jan 1;2017.1-13.
6. Tan XD, Peng X, Zhan CA, Wang T.Comparison of Auditory Middle-Latency Responses From Two Deconvolution Methods at 40 Hz.IEEE Trans Biomed Eng. 2016 Jun;63(6):1157-66.
7. Smith JE, Beliveau V, Schoen A, Remz J, Zhan CA, Cook EP.Dynamics of the functional link between area MT LFPs and motion detection.J Neurophysiol. 2015 Jul;114(1):80-98.
8. Wang T, Zhan C, Yan G, Bohórquez J, Özdamar Ö.A preliminary investigation of the deconvolution of auditory evoked potentials using a session jittering paradigm.J Neural Eng. 2013 Apr;10(2):026023.
9. Wang T, Lin L, Zhang A, Peng X, Zhan CA.EMD-based EEG signal enhancement for auditory evoked potential recovery under high stimulus-rate paradigm. Biomedical Signal Processing and Control. 2013 Nov 1;8(6):858-68.
10. Wang T, Huang JH, Lin L, Zhan CA.Continuous- and discrete-time stimulus sequences for high stimulus rate paradigm in evoked potential studies.Comput Math Methods Med. 2013; 2013:396034. doi: 10.1155/2013/396034.
11. Smith JET, Masse NY, Zhan CA and Cook EP.Linking Neural Activity to Visual Perception: Separating Sensory and Attentional Contributions. In S. Molotchnikoff, & J. Rouat (Eds.), Visual Cortex - Current Status and Perspectives, Chapter 7:161-184. IntechOpen 2012.
12. Smith JE, Zhan CA, Cook EP. The functional link between area MT neural fluctuations and detection of a brief motion stimulus.J Neurosci. 2011 Sep 21;31(38):13458-68. doi: 10.1523/JNEUROSCI.1347-11.2011.
13. Zhan CA, Baker CL Jr. Critical spatial frequencies for illusory contour processing in early visual cortex.Cereb Cortex. 2008 May;18(5):1029-41. Epub 2007 Aug 9.
14. Zhan CA, Baker CL Jr. Boundary cue invariance in cortical orientation maps.Cereb Cortex. 2006 Jun;16(6):896-906. Epub 2005 Sep 8.
15. Zhan CA, Ledgeway T, Baker CL Jr. Contrast response in visual cortex: quantitative assessment with intrinsic optical signal imaging and neural firing.NeuroImage. 2005 Jun;26(2):330-46. Epub 2005 Mar 16.
16. Ledgeway T, Zhan C, Johnson AP, Song Y, Baker CL Jr. The direction-selective contrast response of area 18 neurons is different for first- and second-order motion.Vis Neurosci. 2005 Jan-Feb;22(1):87-99.